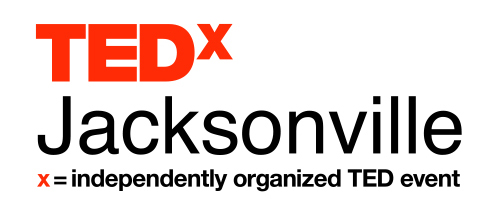 Spread Ideas,
Ted is a global community, welcoming people from every discipline and culture who seek a deeper understanding of the world. We believe passionately in the power of ideas to change attitudes, lives and, ultimately, the world. On
TED.com,
we're building a clearinghouse of free knowledge from the world's most inspired thinkers — and a community of curious souls to engage with ideas and each other, both online and at TED and TEDx events around the world, all year long.
Services Received
And it's in 18 minutes or less (#winning). 
We were more than excited to work with the TEDxJacksonville board on developing the site.
We wanted the web design to really "feel" like you were attending one of their stellar events. The images on the site were shot by Tiffany Manning
The majority of the graphic elements are created by the talented Ron Hubbard  & Michael O'Connell  (official designer of city of Jacksonville).
TEDxJacksonville has really been a recharge in our creative battery each year.
We wanted everyone else to have easy access to the library of speakers- so we created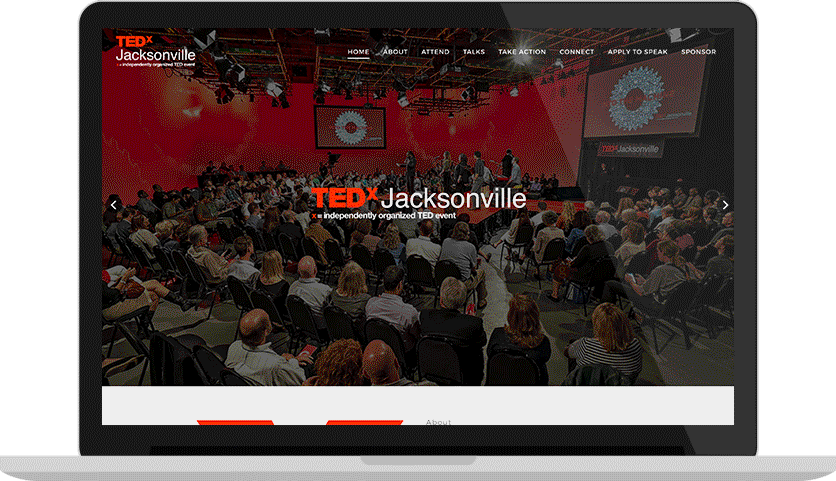 During the process of this web site design we coordinated with JeanMarie Grimsley. She is literally the individual that you know has just as much time in the day as you do- but seems to accomplish 3x's as much.  We had fun looking at other TED sites, watching their talks, strategizing our site and it's features. We knew we would focus on responsiveness, eliminating side bars, we looked at analytics to trim down the web site navigation.
We wanted the blog to be a SEO booster, and could see how it could function in many strategic ways.
Becka (Art director here at Get Em' Tiger) got drafted on the board as Resident Blogger (couldn't be happier). She's in love with the TEDxJacksonville team. From time to time she gets the opportunity to create infographics such as this to go along with her writing.