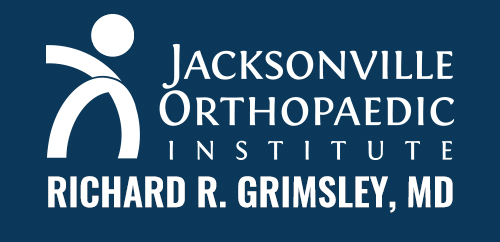 One of our Father's had a recent hip surgery so we know how important the information on an orthopaedic surgeon's site is to patients and their families.
We also are personally aware of how experienced Richard Grimsley, MD is at his medical practice. The site needed to showcase his knowledge, tools, and the complete customization of his patient's experience.
Services Received
Web Design
Graphic Design
Social Media Management
We wanted a friendly, professional website that would resource people needing orthopaedic surgery.
We incorporated overview videos. Viewers are 64-85% more likely to buy a product after watching a video. If a picture is worth a thousand words, a video could very well be worth a thousand sales.  Videos also now appear in 70% of the top 100 search results listings.
We also incorporated infographics as visual landmarks for complex subjects such as "care plan timelines".
And we included a carousel, highlighting a few (of the many) success stories due to the care of Dr. Grimsley.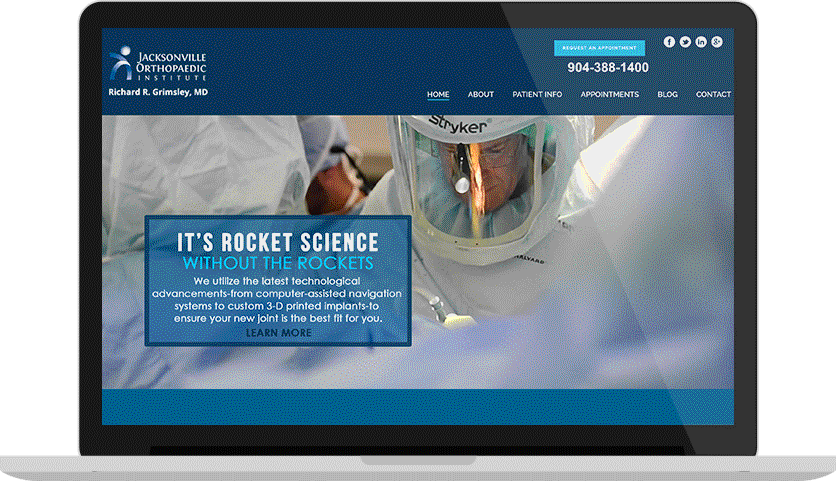 The site features a trendy scroll format (equates to less clicks and is more user-friendly).
Each of Get Em Tiger's websites are checked cross platform on phones, tablets, computers and tv's for optimum responsiveness.