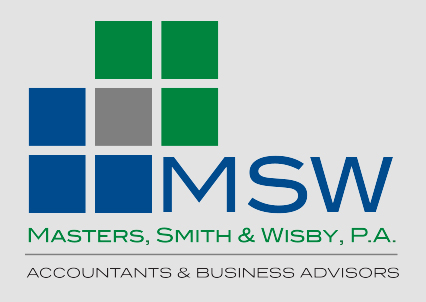 Masters, Smith & Wisby is a powerhouse company that can tackle enormous initiatives such as business advice, wealth management, and taxes, while strategizing how smaller but important components like payroll, auditing, and benefits all can work together better. The MSW Website needed to showcase a broad overview while also drilling into layers and specified business sectors they specialize in.
Services Received
Web Design
Email Marketing
Graphic Design
Social Media Marketing
Google Search We love Masters, Smith & Wisby's tag "Your Success Is Our Business" so we designed a unique Typographic treatment that marries the modern with the traditional.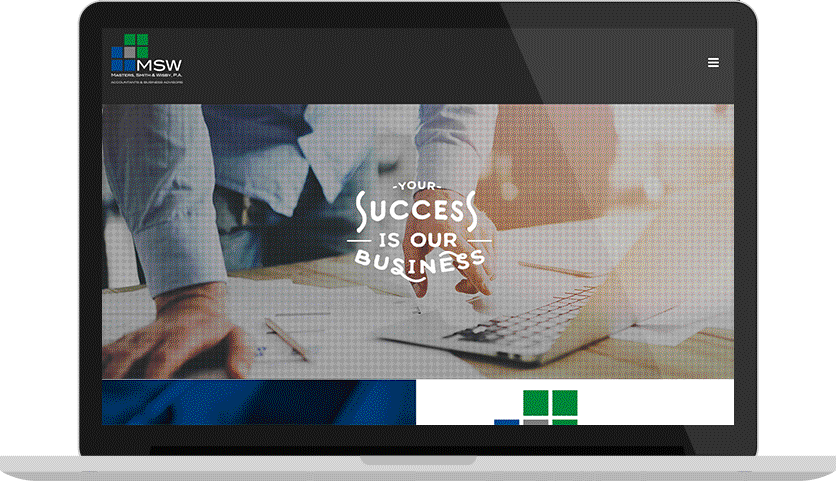 We also played off the colors of the MSW logo, keeping the website corporate and professional but friendly and modern at the same time.
We have independent pages that are not a drop down off of the main site navigation, but instead, focus on specific business sectors that MSW specializes in, and specific traffic is driven to them via strategic campaign work.
In addition to the site, we created custom newsletters, and embedded email sign ups where behind-the-scenes mechanics were made more efficient by automating customer service features