Gary and his team at Adler Interior Design have AMAZING aesthetic taste, and have curated hundreds of luxuriously livable environments. Get Em Tiger wanted Adler's website redesign to showcase not only the work Adler has created, but the various scopes and services the company provides, as well as the reach and knowledge Gary has of where to find the perfect things for discerning clientele.
Services Received

"Building Professional Residences For Professionals."
-Gary
With one in three users visiting Adler Interior Design on a mobile device it was essential Adler received a web design layout that worked cleanly cross platform. We planed the layout of this website keeping in mind elements will always garner more attention than others because of an image or color or text. We planned and utilized contrast effectively to create focal points (ensuring where the eye goes first).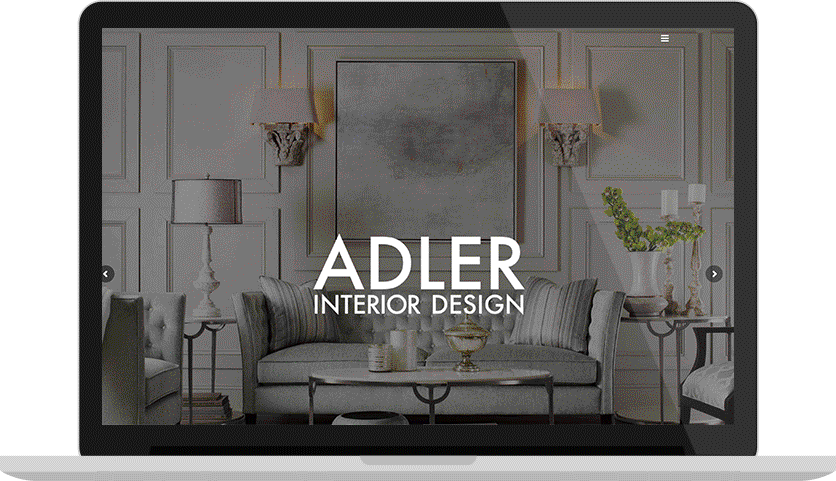 We ditched the idea of having a traditional portfolio page AND instead made the ENTIRE SITE a portfolio showcase. Card Style layout for websites is in trend and is an appropriate solution to highlight abstract vignettes of Adler's Interior Design. In order to respect some of Adler's prestigious clients identities we focused on photography that just hinted an essence of the rooms.