5 Ways To Grow Your Email List (FAST)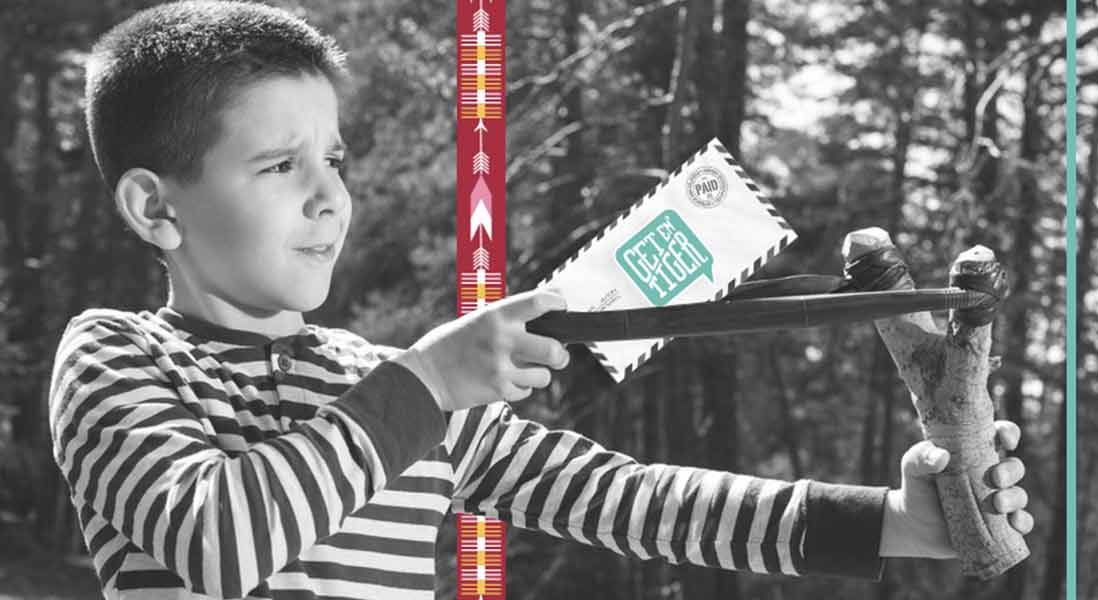 F
ive ways to grow your email list (FAST). Email marketing has an ROI (return of investment) of 4,000% (source: Direct Marketing Association). Or (more simply put) spend a $1.00 get back $40.00 on your average email campaign.
Getting the most out of your email list is obviously an essential piece of achieving the success you want in business. But, before you even utilize your email list, you have to build one. Ask yourself how cautious you are, when giving your email address out. Our inboxes are already bombarded with information we don't have time to read. Just dropping a "subscribe here" button by your top navigation- doesn't really work. Converting visitors to subscribers can be accomplished with the strategy below, with these:
5 Ways to Grow Your Email List
1- Give Away Something Of Value For FREE 
 Create an incentive that is irresistible & will help readers accomplish something or solve a problem.
When asking someone for their email address- give them something (for free).
What works best (as a freebie) is something you can automate digitally. A free PDF of information. Or an Exclusive video tutorial. A song that can only be accessed by the email sign up.  Personal favorite: a percentage off my next purchase.
 2- Offer Multiple Opportunities To Sign Up
Here are several places on your site for visitors to jump on your email list
POP-UP-BOX (works the best see below)
Footer
Header
Sidebar
The end of a blog post
Contact page
About page
 3- Pop It Up
This is probably the most important step of the "5 Ways To Grow Your Email List".
Pop-Ups increase email opt-ins by 30% to 100%.
Pop-Ups are also great to track conversions & lower bounce rates.
Here is a great Pop-Up example from Fed By Threads.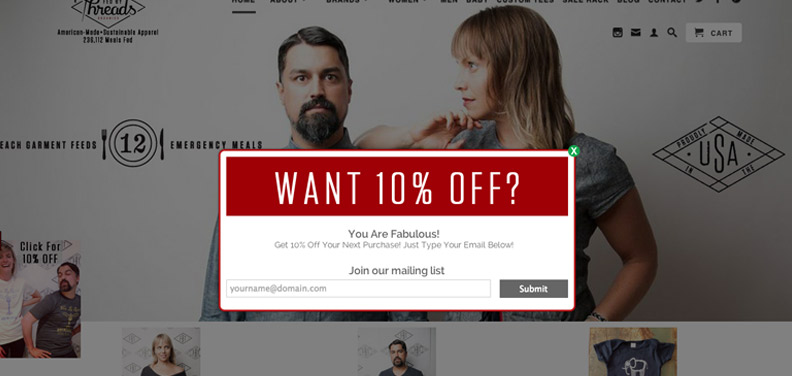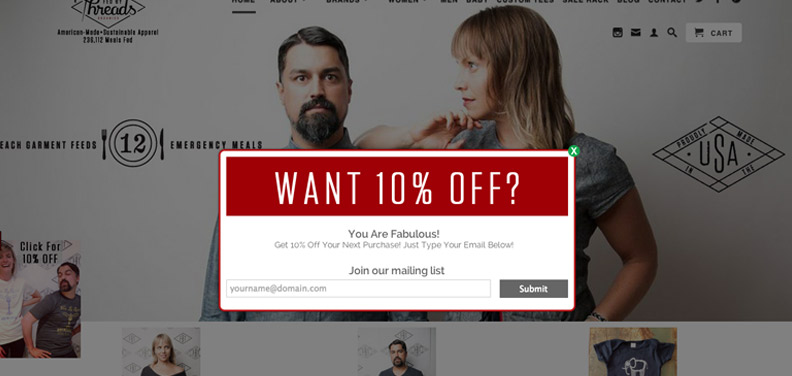 Fed By Threads hit all the (5 ways to grow your email list) benchmarks with this one.
It's an email pop-up
Looks great
Fed By Threads has great content driven product
They offered a giveaway (10% off if I sign up)
They even threw in a compliment (You Are Fabulous!) that's bonus points
and it hits the 4th point… that's a mobile pop-up operable on a mobile device
 4- Mobilize
You are by your cell phone most of the day.
Chances are- someone s on your site via their smart phone.
If your site is not mobile-ready your sign up forms are not either. That means you are missing out on subscribers.
 5- Quality Over Quantity / Content Is King
One Solid post a month is better than a weak post weekly.
Content should be original- with professional, cohesive looking images.
Better Content Quality = More people being interested in what you are saying.
Your email list will get big with these 5 ways to grow your email list- so get ready to send out some steller emails.